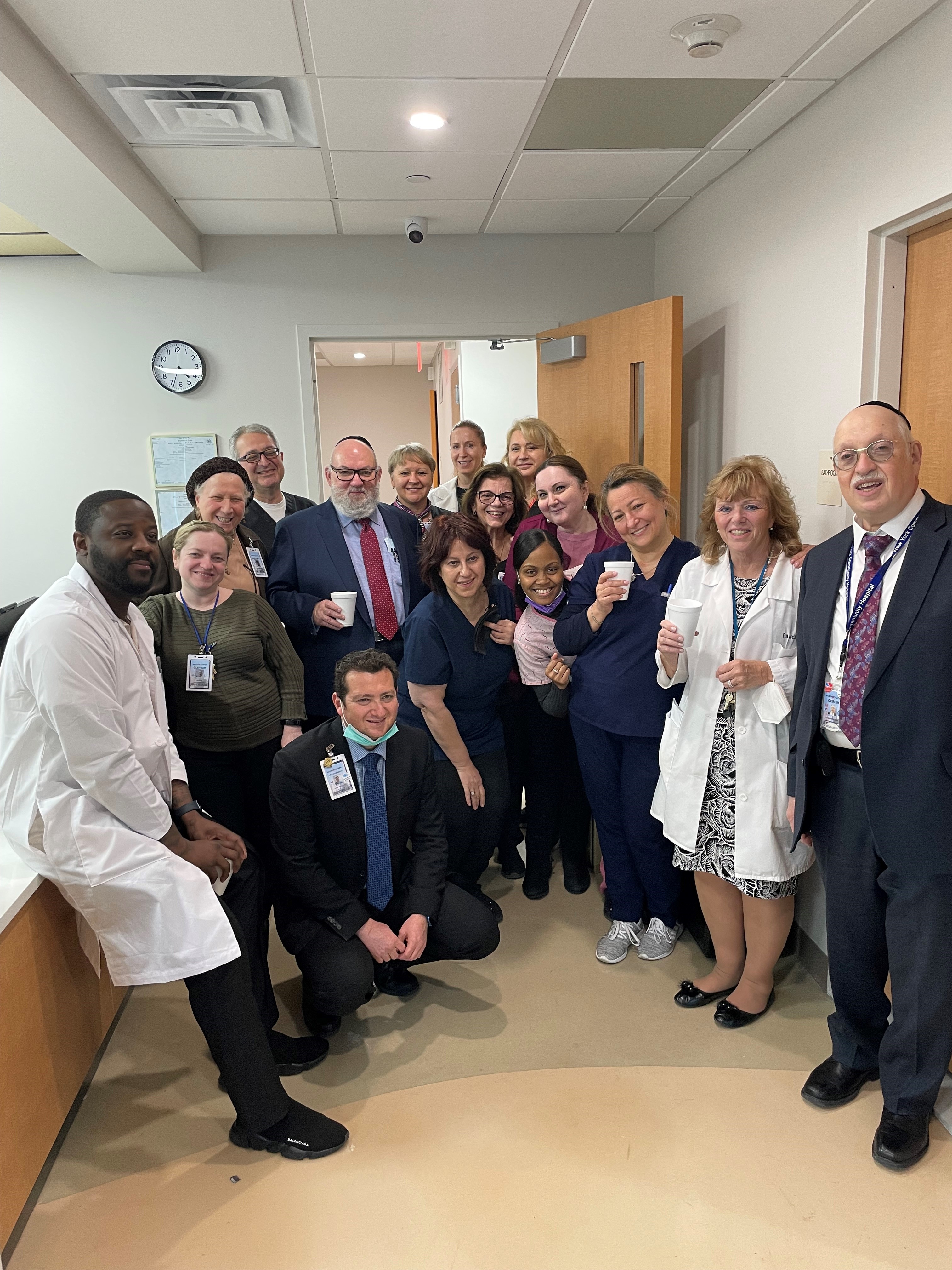 Maimonides Midwood Community Hospital's Infusion center is a state-of-the-art facility that provides a range of infusion services to patients. The center offers infusion treatments for patients with malignancy, blood disorders, and immunologic abnormalities.
Maimonides Midwood Community Hospital (MMCH) partnered with Hematology Oncology Associates of Brooklyn (HOAB) in 2020 and in 2023 MMCH established a state of the art infusion center; which combines exceptional care of both worlds.
The center is staffed by experienced staff who are trained in administering and monitoring infusion therapies. The staff is dedicated to providing safe and compassionate care. The clinical team is comprised of Nurses and Physicians that have extensive training and work experience in the treatment and care of cancer patients.
Features in the new center include: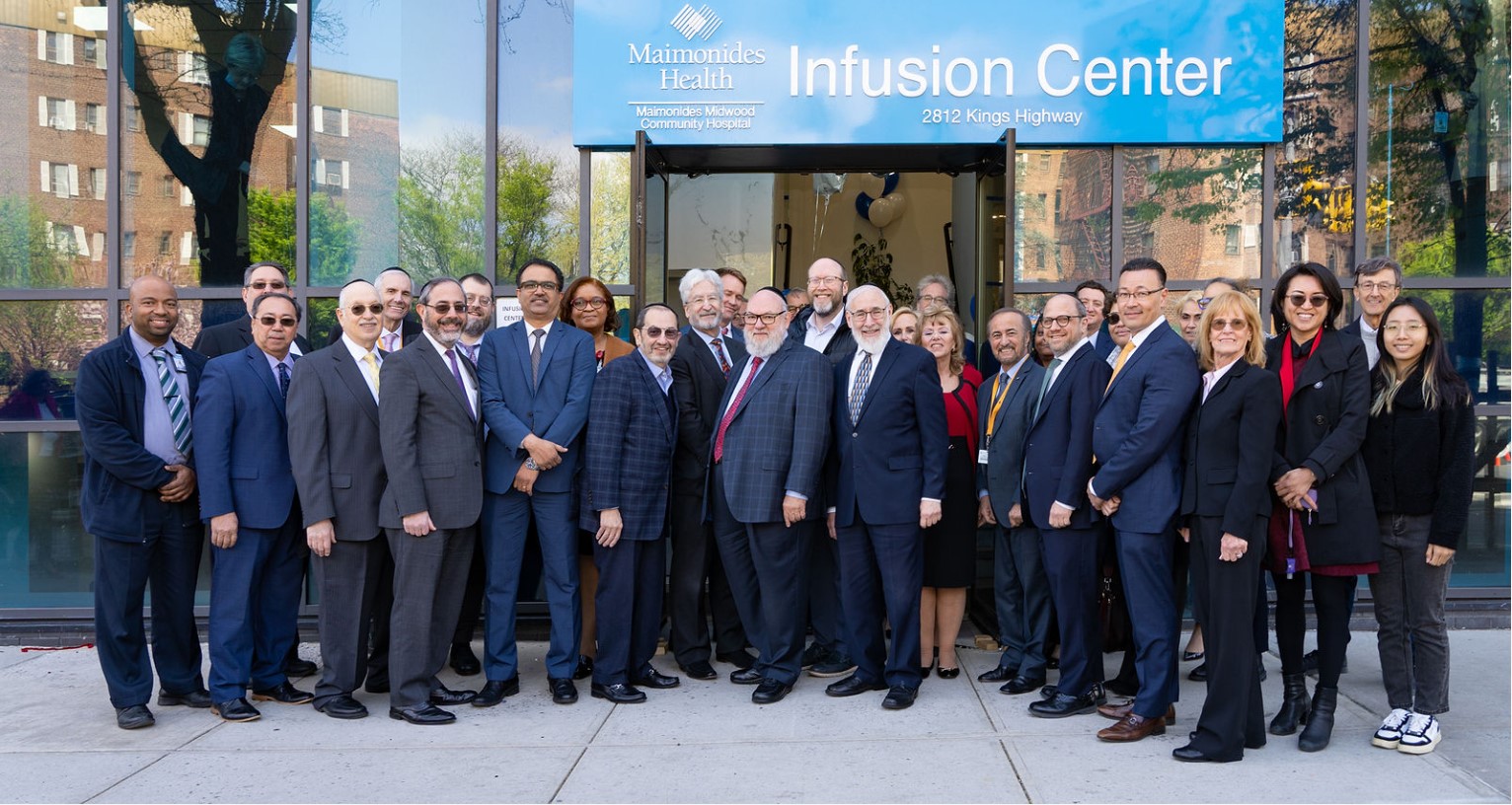 On-site infusion center
On-site pharmacy
Comprehensive laboratory services
Cancer education resources
Financial counseling and assistance
Patient support groups
One-on-one counseling for patients and families
Full utilization of EHR (Electronic Health Records)
Visiting nurse services through our affiliates
Transportation services available
The center is conveniently located in the Midwood neighborhood of Brooklyn, making it easily accessible to patients who live in the surrounding areas.
Traveling to our location:
Our address: 2812 Kings Highway Brooklyn, NY 11229
Traveling by car: From Queens or Brooklyn: Take the Belt Parkway to Exit 11. Continue on Flatbush Ave. Take Ave R to Kings Highway.
Traveling by train or bus: Take the B or Q trains to Kings Highway. Take the B82 to East 27th. Walk to East 29th.

JOSEPH LEBOWICZ, M.D. Dr. Joseph Lebowicz received his Bachelor of Arts degree, Summa Cum Laude, from Case Western Reserve University in 1972 and his MD from Albert Einstein College of Medicine in 1975. He completed his post-graduate internship at Maimonides Medical Center in 1975 and 1976. He completed his residency at the same facility from 1976 to 1978 and his fellowship from 1978 to 1981. Currently, he holds an appointment as the Associate Attending for the Department of Medicine at Maimonides Medical Center.

MIKHAIL GRINBERG, M.D. Dr. Mikhail Grinberg received his MD from the Albert Einstein College of Medicine in New York in 1986. He completed his Post-Graduate Internship at St. Luke's Roosevelt Medical Center in New York from 1986 to 1987. He completed his residency at the St. Luke's Roosevelt Medical Center from 1987 to 1989 and his fellowship at Maimonides Medical Center in Brooklyn, from 1989 to 1992. Dr. M. Grinberg also received training in the field of bone marrow transplant at Fred Hutchinson Research Center in 1992 and Westchester County Medical Center in 1993. Presently, Dr. Grinberg holds an appointment as Associate Attending Physician at several medical facilities including Maimonides Medical Center.

INNA SOMINSKY, M.D. Dr. Sominskiy received her medical training at the Kursk State Medical University in Kursk, Russia, from 1989 to 1995. She earned her Doctorate of Medicine in June of 1995. She spent time at the Maimonides Medical Center in Brooklyn, New York, where she completed her fellowship in Hematology and Medical Oncology from 2004 to 2007 and her internship and residency in internal medicine, from 1999 to 2002. She is currently practicing hematology oncology at our facility.